Remote working has led to a shortage of supply in some North American ski resorts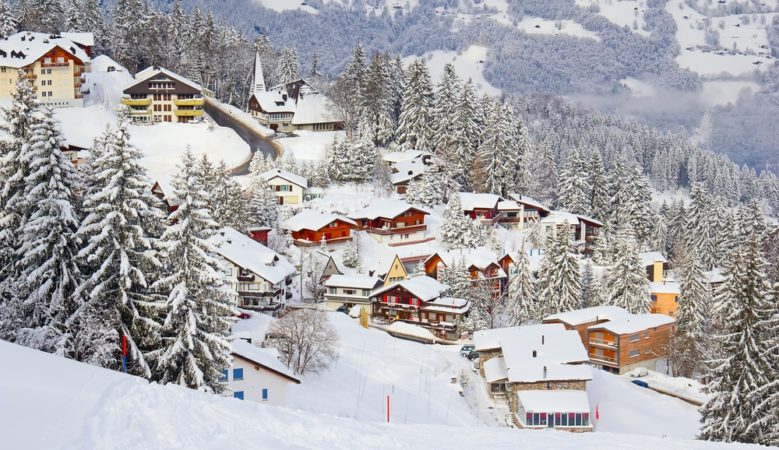 Remote working has boosted the number of people living in ski resorts in the United States and Canada, resulting in a fall in the number of homes available for sale, a new report shows.
Overall ski property markets have solidified their position as year round travel destinations and this has also helped to create a sellers' market, according to the latest ski report from Christie's International Real Estate.
Due to a lack of inventory, especially for homes under US$5 million, Aspen in Colorado, reported a 20% drop in sales, the report reveals.
At the luxury threshold of US$7,500,000 and above, 21 homes sold year to date at an average price of US$11,800,000 due to wealthy sellers, not under pressure to renegotiate price, holding firm, it also shows.
Average home prices in the Jackson Hole region in Wyoming are up 10% year on year in the first half of 2019, with a 77% spike in sales above US$5,000,000. One of the attractions of this resort is that there is no tax on the sale of real estate, no state income tax, no tax on out of state retirement income, no state gift tax, no inheritance or estate tax, low property taxes, and no excise tax.
Homes in Lake Tahoe's exclusive enclave of Incline Village, Nevada, saw the most significant increase in median price rising 16% to $1,225,000 while overall prices were up 12% and sales increased by 26%.
In Big Sky, Montana, the report says that the market is benefiting sellers due to low inventory with the average sales price up 26% from 2017 to 2018. It is regarded as affordable and attractive to retirees in their 50s, 60s and older who are relocating as full-time residents.
In Canada, the Blue Mountain resort in Ontario is seeing a rise in the number of young families able to work remotely moving there. Average residential home prices in the region are up 4.4% year over year, with an average sale price of C$648,049, creating a global appeal.
Charlevoix in Quebec is attracting foreign buyers, particularly from China but also from French speaking Europeans and Canadian buyers as well as those from the East Coast of America. In September a new record sale for a single family home sale was set in in Petite-Rivière-Saint-François, at what is considered an affordable C$1,450,000.
'Our Affiliates are seeing a trend of remote working and ski resorts morphing into four season communities creating more full time residents, especially for parents looking to raise their children with an active outdoor lifestyle,' said Dan Conn, chief executive officer of Christie's International Real Estate.
'Nevada and Wyoming continue to offer generous tax laws that attract both retirees and working professionals drawn to the potential for wealth preservation,' he added.