England and London in particular seeing poor property market performance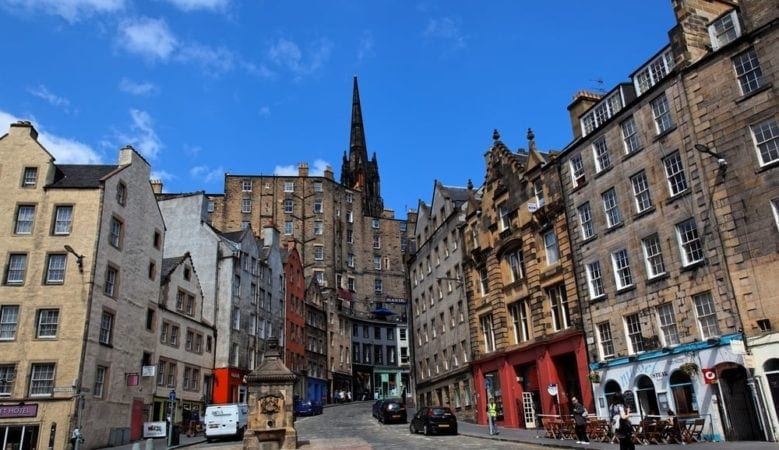 Scotland's property market is seeing annual price rises of 1.3%, almost double the pace of growth in England, and Wales is even higher at 4.4%, according to the latest official figures to be published.
The average price of a property in Scotland in June 2019 was £151,891, up 1.3% year on year and up 0.7% month on month, the data from the Office for National Statistics shows.
The most expensive area to purchase a house was City of Edinburgh, where the average cost of a house was £263,000. In contrast, the cheapest area to purchase a house was East Ayrshire, where the average cost of a house was £95,000.
In England prices increased by 0.7% year on year and by the same amount month on month to £246,728 while on London prices fell by 2.7% on an annual basis. A breakdown of the figures show that the biggest annual price rise in England was 3.2% in the East Midlands. Month on month the biggest fall was 0.4% in the South West and the biggest monthly rise was 1.7% in the North East.
Wales saw prices rise by 1.2% month on month and 4.4% year on year to £163,768. House prices rose over the last year in 20 out of 22 local authority areas. The biggest average price increase was in Monmouthshire at 13.6% in the year to June 2019 to £284,000. The biggest fall was recorded in Ceredigion, where average prices fell over the year by 2.8% to £175,000.
But Edwina de Klee, partner at Edinburgh based Garrington Property Finders, warned that the momentum is easing off in Scotland and there is considerable variation. The highest annual growth was 6.4% in Stirling and the lowest a fall of 5.3% in South Ayrshire.
'Such intense polarisation cannot be dismissed as the mere by-product of patchy supply and regional factors. The chaos in Westminster and rising fears over how the Brexit endgame will play out are stunting supply and thus inflating prices,' she said.
'But on the front line we're also seeing increasing numbers of astute buyers capitalise on the uncertainty, by securing properties at under their home report value in the less competitive areas of Scotland outside the central belt,' she added.
Buyer demand is still supporting the housing market even in these unsettled economic conditions, according to Paul Stockwell, chief commercial officer of Gatehouse Bank. 'Although house prices continue to grow in some parts of the UK, the drop in transactions is painting a more concerning picture,' he said.
He pointed out that transactions have fallen 16.5% in just a year, and 9.7% between May and June. 'Spring and Summer are usually a busy time of year for property transactions, and it's a reflection of the high prices, stamp duty and low supply that transaction levels continue to decline,' he explained.
'While house price falls are being registered in London, the South East and South West, these are not significant enough declines to make a difference for would-be buyers who cannot afford to get a foot on the property ladder or upsize to another home. The continued slowdown in transaction levels is unsustainable in the long term,' he added.
A seasonal uplift in buyer activity over the coming months could see property price growth climb again but it will depend on what happens with Brexit, according to Marc von Grundherr, director of Benham and Reeves.
"'The lowest rate of annual house price growth since the Brexit vote demonstrates the detrimental impact that our current political position continues to have over the sentiment of UK buyers and sellers, particularly those in London,' he said.