Equity release goes mainstream in the UK as Nationwide offers lifetime mortgage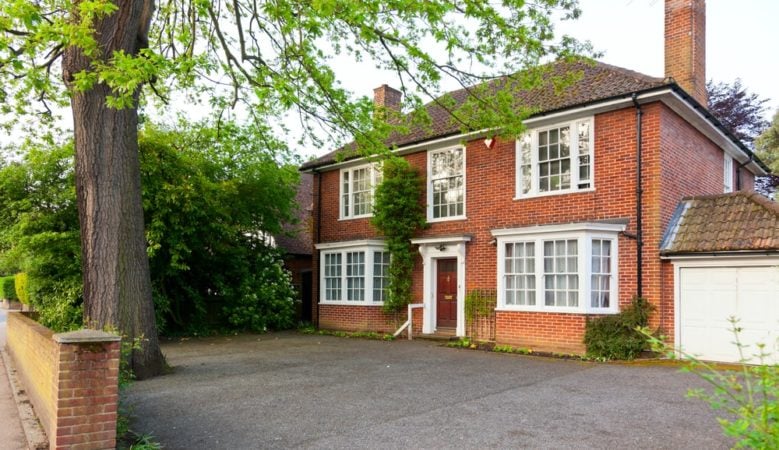 The equity release market has come of age in the UK as one of the biggest lenders joins the equity release market to become the only major high street mortgage lender to offer this kind of product.
The Nationwide Building Society has launched a lifetime mortgage product which is available to both new and existing customers aged between 55 to 84. The fixed mortgage rates are divided into four tiers based on different amounts of loan to value and start from 3.80%.
Loans are available up to 46% LTV, with the amount available to borrow depending on age, the size of the mortgage required and whether it is a single or joint application. Additionally, there are no product, valuation or advice fees, although applicants will be required to take independent legal advice.
Customers with the product will have the ability to take additional borrowing, port the mortgage if they move to a new property, or to make partial repayments of up to 10% a year. There are Early Repayment Charges that are stepped and reduce over the first 15 years of the mortgage term. The new range will be distributed exclusively via Age Solutions, part of the Age Partnership Group.
Nationwide is also supporting moves by the FCA to further increase participation by lenders in this part of the market by easing regulatory restrictions to encourage the development of new products designed for older borrowers, including retirement interest only products.
'More people are living longer and many older people have significant wealth tied up in their property, with the over 55s holding as much as £1.8 trillion in their property. Nationwide has a long term plan to increase choices for borrowers in this age group, who have not been well catered for by mainstream mortgage lenders and remain underserved by standard mortgage products,' said Henry Jordan, Nationwide's director of mortgages.
He explained that the new Nationwide Lifetime Mortgage will enable those with equity in their home to access their capital and use those funds flexibly to meet a range of needs. He also welcomed the current consultation by the Financial Conduct Authority on later life borrowing. 'We hope this will spark further innovation in this sector going forward,' he added
The Equity Release Council said that the entry of the Nationwide into the market comes at a time of record demand from over 55 home owners to use their housing wealth to support their finances in later life, as the range of available product options and flexibilities also grows.
The third quarter of 2017 saw £824 million of property wealth accessed through equity release plans, up by 44% year on year from £572 million in the third quarter of 2016. New customer numbers also increased 34% from 7,414 to 9,905 over the same period. As a result, the market is on course to record double digit growth in lending activity for the sixth successive year.
Nigel Waterson, chairman of the Equity Release Council, said that the move will bring further choice to a growing, innovative market where consumers' product options have more than doubled in the last three years. 'It will also help to raise general awareness among UK home owners about equity release as a mainstream option to consider as part of their later life financial plans,' he explained.
'A decades long commitment to promoting high standards of products and advice has established a safe and reliable equity release market, where home owners can access their housing wealth for a wide range of purposes. The changing landscape of retirement in the UK increasingly calls for a joined-up approach across different areas of financial services, so people can make decisions based on all their available savings and assets,' he pointed out.
'We welcome this latest sign of closer links between the residential and lifetime mortgage markets. Housing equity is often people's greatest asset and should be on everyone's checklist to consider as a potential source of finance in later life,' he added.
Alice Watson, head of marketing at Retirement Advantage Equity Release, also believes that it will be good news for customers and good news for the industry. 'Greater competition should spur more innovation and enhance value for money. Having a high street lender in the market is also further evidence that equity release is increasingly being viewed as a mainstream retirement finance option,' she said.
'The growth in the attractiveness of the equity release market is fantastic to see, but we must not rest on our laurels. The cornerstone of the market's recent boom has been product development and finding innovative new ways to meet evolving customer needs. We must ensure providers continue to do this, to provide the best customer outcomes possible,' she added.