Manchester replaces London with strongest annual house price growth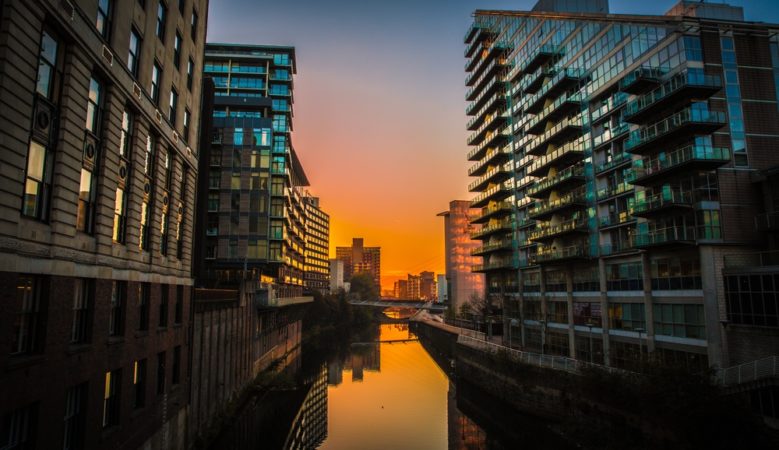 Property prices in key UK cities increased by 6.4% in the 12 months to February 2017, down from 7.8% a year ago but the headline figure is being dragged down by a slowdown in London.
It means that city house price growth is now being led by regional cities, most notably Manchester which has seen the fastest annual growth at 8.8%, according to the city house price index from Hometrack.
London has dropped to tenth in the list of top 20 cities with annual price growth of 5.6%, down from 12.8% a year ago.
Other cities with strong house price growth include Portsmouth up 8.1% year on year, Bristol up 8%, Glasgow up 7.7%, Birmingham up 7.4%, Leicester up 7.2%, Liverpool up 6.8% and Bournemouth up 6.2%. Aberdeen is the only city to see prices fall with a decline of 5.9% year on year.
The Hometrack index report points out that affordability pressures continue to impact growth rates in high value cities in southern England. While growth in Manchester has hit close to 9%, the supply/demand dynamics are not strong enough in regional cities outside southern England to support double digit rates of house price growth.
It also explained that over the last one to three years housing turnover has been flat or falling in the highest value, least affordable cities such as London, Bristol, Oxford and Cambridge. This is a result of weaker investor demand, the impact of the Brexit vote and stretched affordability levels.
In contrast, regional cites outside southern England are in the earlier stages of housing recovery and in Liverpool and Manchester sales volumes are up by over 40% over the last three years. Growth over 2016 was at a slower rate of less than 10%.
Levels of housing turnover across UK cities are expected to remain broadly flat over 2017 and Hometrack says that there is some further upside for sales volume in regional cities such as Birmingham and Newcastle.
'We expect sales volumes to fall by around 5% in the highest value cities over 2017, as the market and pricing levels start to adjust to price sensitive and affordability constrained demand. We expect slower growth in volumes in regional cities where there remains continued upside for market activity and house prices on more attractive affordability,' the report adds.