Rents rising in UK at fastest rate for two years, yields up too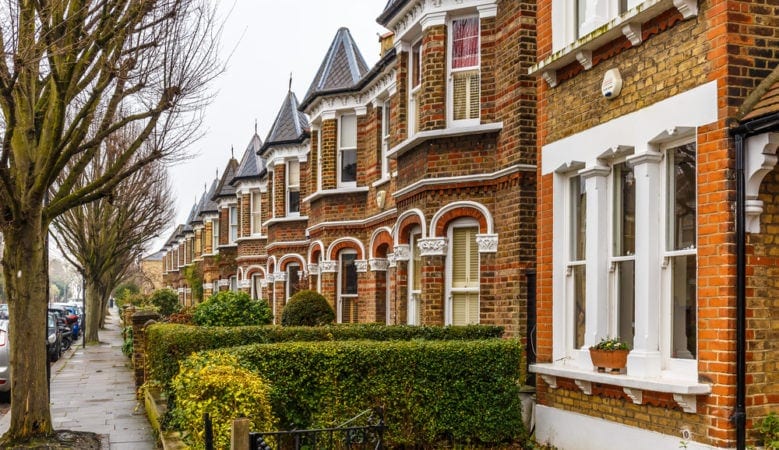 Rents are rising at the fastest rate since 2017, pushing the average yield on residential property to 4.5%, its highest in two years, new research shows, while in London they are at their highest since 2015.
Landlords expect rent rises to continue as costs rise and tenants' finances improve, according to the Buy to Let Britain report from Kent Reliance, which also shows that the value of the private rented sector (PRS) increased by £6 billion in the last year following weakening house prices and subdued growth in the number of rental properties.
The supply of homes in the PRS is expanding by just 0.2% a year, with 5.4 million properties currently in the sector but it suggests overall that the growth of the PRS is subdued on the back of Government intervention and the economic impact of Brexit uncertainty.
The value of the average rental property has risen by 0.3% in the last year, with Brexit uncertainty gripping the wider housing market, although average property prices fell in four regions. The biggest annual decline occurred in London, which took a disproportionate toll on the overall value of the sector.
Meanwhile, reforms to the tax treatment of mortgage interest and tighter lending rules, combined with continued regulatory changes, have hit landlords' confidence, undermining the supply of properties within the sector, the report adds.
It explains that as the costs of property investment rise, whether due to larger tax bills or those associated with tighter regulation, landlords may seek to recoup these in higher rents to preserve their profitability.
Some 24% of landlords, already expect to raise rents in the next six months, nearly five times the number that expect to reduce them. Improved finances among tenants is also allowing more leeway. Wages are currently rising at 3.4%, up from 2.9% a year ago and well in excess of inflation.
Professional landlords are not just seeking to recoup higher tax costs in the form of higher rents, it suggests, pointing out that many now operate via limited companies to mitigate the impact of the changes to mortgage tax relief.
An analysis of Kent Reliance for Intermediaries' mortgage data shows that in the first quarter of 2019 some 72% of buy to let mortgage applications were made through a limited company, significantly higher than in 2016 when it was 45%.
'There is no escaping that growth is subdued in the private rented sector following four years of government intervention. Brexit uncertainty has only compounded this issue, having the obvious knock-on-effect on landlords' confidence,' said Andy Golding, chief executive of OneSavings Bank, which trades under the Kent Reliance for Intermediaries and InterBay Commercial brands in buy to let.
'The positive news is that for those landlords looking to expand their portfolios, underlying market conditions seem to be changing. Yields are climbing as rents rise faster than house prices, providing further opportunities for committed investors,' he pointed out.
'Holding property in a limited company structure is increasingly popular for landlords adding to their portfolio, while many are also remortgaging to fix outgoings by taking advantage of historically low rates. However, it's clear the private rented sector now holds less appeal for amateurs,' he explained.
'Without some policy stability, there is the tangible risk that the supply of homes will contract, and rents will become less affordable. Rents are already rising, and will continue to do so as landlords come to terms with higher set up and running costs, on top of larger tax bills. Neither outcome suits tenants, nor helps with the ultimate issue of housing affordability,' he concluded.