Report reveals cracks, marks and stains are biggest negatives when viewing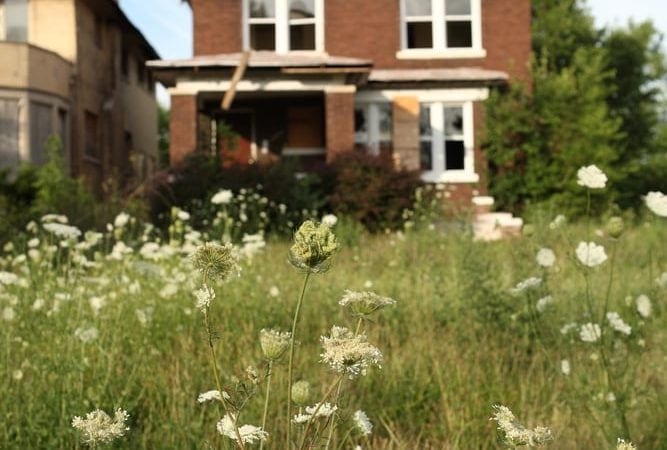 Extensive cracks, marks and stains on walls, ceilings and floors leaves the biggest negative impression on people viewing a property, while many are also put off by shoddy bathrooms and kitchens, research has found.
It is the cracks, marks and stains that tops the list of off putting issue with 76% saying these would result in them not making an offer while 71% are dissatisfied when they find fixtures in the bathroom not functioning properly, including low water pressure.
The survey from Sell House Fast also found that 54% would walk away from a heavily damaged or worn out kitchen cabinets and cupboards and 49% would be unimpressed by extensive mould.
The research also asked estate agents what issues should be addressed before putting a property on the market and 73% suggested thoroughly cleaning household appliances such as a microwave and oven while 68% strongly recommended making a garden as presentable as possible.
But broken or missing handles on doors, cabinets and cupboards are off putting to just 15% while 18% mentioned damaged, worn out, stained and torn floor carpets.
'Those viewing properties can be extremely judgemental. If they see multiple household appliances in a less than satisfactory state, they will then conclude that the current occupiers have not looked after or adequately maintained other parts of the property. So, my advice is to pay equal attention to cleaning the small as well as big features as together they form an overall picture of the property,' said Mayur Shah an Estate Agent from London.
'Property seekers now more than ever before place a real emphasis on gardens. My recommendation is to always remove dead plants, cut unappealing shrubs, mow overgrown grass, add colourful plants, get rid of litter and replace any damaged fences before conducting any viewings,' Shah added.
Meanwhile, the research also found that 59% of estate agents believe taking down family photos and artwork allows prospective buyers or renters the chance to better imagine themselves in the property and makes it feel less like it is someone else's property.
Similarly, 51% think removing bulky furniture such as a large sofa or dining table, in the mains rooms of a property will not only create the impression of extra space but give those viewing the property a better idea of how they could utilise the space to best meet their living needs.