UK gross mortgage lending up almost 3% in July, highest since 2016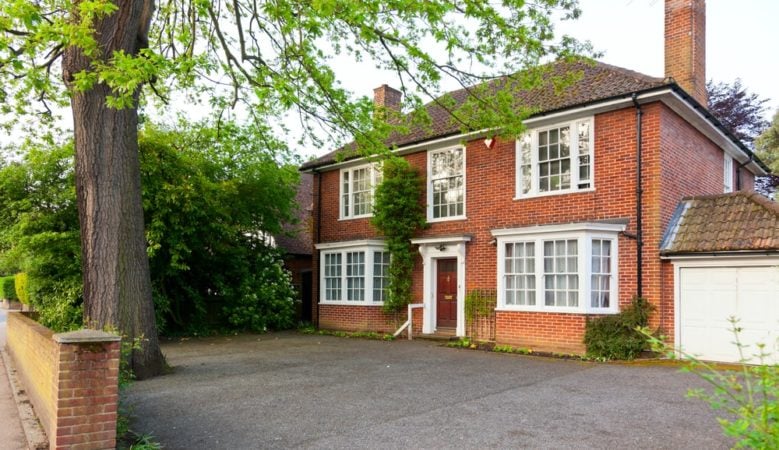 The latest industry figures show that gross mortgage lending in the UK in July was 2.9% higher than the same month in 2018 and the highest since March 2016.
This totalled £26.1 billion and there were 95,126 mortgages approved by the main High Street banks in July 2019, the highest monthly total since July 2009 when it was 99,970, according to the figures from trade body UK Finance.
The data also shows that mortgage approvals for home purchase were 16.4% higher, remortgage approvals were 19.4% higher and approvals for other secured borrowing were 12.7% than the same month a year earlier.
The figures suggests that buyers are returning to the market after the slowdown earlier in the year around the first Brexit deadline at the end of March, according to Mike Scott, chief property analyst at full-service estate agent Yopa, although he added that it remains to be seen how they will respond to renewed uncertainty as the new October deadline approaches.
'However, there is a discrepancy between this mortgage data and figures from HMRC on the number of home sales that have completed. The HMRC figures have shown year-on-year falls in the number of sales completed for every month between April and the latest figure for July, although the size of the falls initially reported for each month seems to be getting adjusted downwards as more data comes in,' he pointed out.
'In contract, the UK Finance figures for mortgages approved and completed are showing year-on-year increases. This suggests that cash buyers are becoming scarcer, while the mass market of home buyers who need a mortgage continues to be strong. Cash buyers may be more sensitive to the current political and economic uncertainty, although we could see them start to return to the market in the sale completion figures for August, which will largely relate to sales agreed after the Brexit deadline was extended,' he explained.
Richard Pike, Phoebus Software sales and marketing director, described the figures as encouraging and pointed out that the statistics bear out the regional figures released last week, which showed that across every region, other than in London, mortgage approvals were up.
He also pointed out that as the lending figures for July were for mortgages approved up to three months ago, it will be very interesting to see what the figures look like in September and October when the latest HMRC figures showed that property transactions fell considerably in July.
With the Brexit deadline approaching and house prices still stagnant, prospective buyers are taking advantage of the competitive mortgage deals currently on the market, according to Dilpreet Bhagrath, mortgage expert at online broker Trussle.
'However, our research shows that many first time buyers are still struggling to get onto the property ladder. Young buyers are simply being let down by the industry. There are Government backed schemes available, but more needs to be done to help this under-served group, such as considering salary projections when calculating affordability,' Bhagrath added.