Halifax: House prices rise by 2.1% annually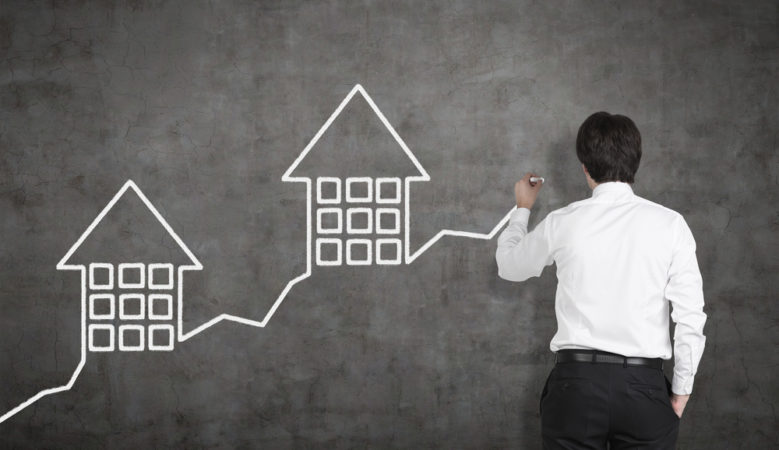 House prices rise by 2.1% annually to £234,625 in November 2019, Halifax's house price index has revealed.
Prices rebounded in November, rising by 1% from the month.
Russell Galley, managing director, Halifax, said: "While a degree of uncertainty remains evident, it's also clear that buyers and sellers are responding to factors such as improved mortgage affordability and the limited supply of available properties.
"It is these issues which we believe will continue to underpin the resilience evident in the market for most of 2019. Over the medium term we expect the emerging trend of modest gains to continue into next year."
Most of the property professionals suggested people are getting on with moving, rather than paying too much attention to political events.
Guy Harrington, chief executive of property lender Glenhawk, said: "Are we set for lift off? 1% month on month grow vs the forecasted negative .7% is quite a result for the UK housing market. This is a sign that the UK public are fed up with the political shenanigans.
"The general election is going to be a catalyst of some sort, and with all signs pointing towards a majority Conservative government, we could be saying "au revoir" to the inertia that has characterised the market for far too long."
Andrew Montlake, managing director of Coreco, said: "The mortgage market has been carrying the property market on its shoulders for some time and this was more evident than ever in November.
"Mortgage rates are so low that despite the political noise people are getting on with their lives and moving home.
"A lot of people are locking in to ridiculously competitive 5-year fixed rate mortgages, which offer an instant hedge against the uncertainty of Brexit.
"The pragmatism in the market is being supported by the fact sellers have also become more realistic around asking prices.
"Politically the country is in chaos and yet within the property market there is a sense of calm.
"Traditionally, activity levels tend to drop in the weeks before a General Election but the urgency to get into a new home before Brexit is outweighing that."