Average rent in Scotland up 1.7% and yields among the highest in the UK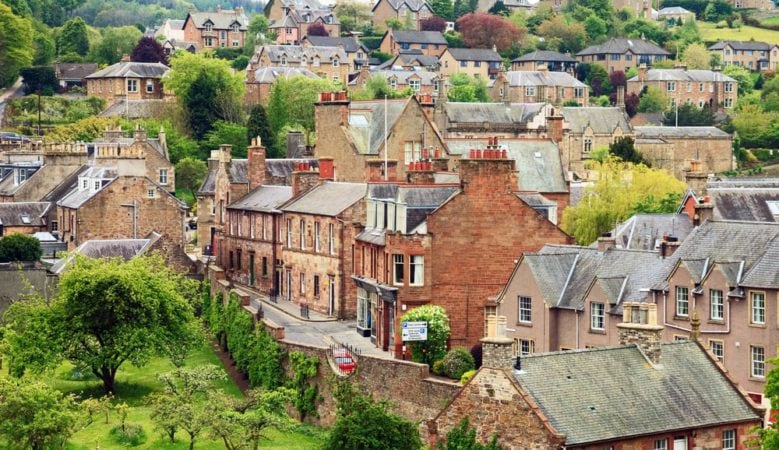 The average rent in Scotland increased by 1.7% in the 12 months to April 2019 to £581 per calendar month, led by growth of 3.6% in the Highlands and Islands, the latest index report shows.
Overall rents rose in three of the five regions surveyed by the Your Move rental tracker index
With Highlands and Islands up to £688. But despite that growth, the area was unable to take the title of most expensive place to rent in Scotland.
The most expensive rents are in Edinburgh and the Lothians region, up 3.1% to an average of £693 per calendar month. The other area which posted an annual price rise was the East of Scotland, up 2.1% to £542.
Of the two regions which saw rents fall, it was in the South of Scotland that this decline was steepest, down 1.2% to £540, the cheapest in Scotland while in Glasgow and Clyde rents fell by 0.3% to £586.
Month on month the biggest fall was in Edinburgh and the Lothians, down 0.8% compared to March. The South was the biggest gainer, rising 0.6% month on month, the data also shows.
The average landlord return had increased in March and that yield remained steady into April at 4.7%. Your Move says that this means investor returns continue to compare favourably to those found in England and Wales. The only two regions south of the border to offer returns higher than the Scottish average this month were the North East of England at 5% and the North West at 4.8%.
According to Brian Moran, Your Move Scotland lettings director, the Scottish rental market is resilient. 'The Highlands have continued their recent trend of strong rental yields. This is fuelled in part by an influx of young professionals into Inverness, such as student doctors at Raigmore Hospital,' he said.
'The market in this region has been further buoyed by a strong holiday lettings market as investors and tenants, from the south of Scotland and even England and Wales, are drawn to the beauty of the Highlands,' he explained.
'Elsewhere we have seen rising demand from tenants for two and three bedroom homes in commuting towns such as West Lothian and South Fife, which are providing a more affordable option for growing families,' he pointed out.
'Any landlords looking to buy in these areas should consider speaking to a local estate agent who can provide expert knowledge on yields, transport links, local schools and other amenities on offer,' he added.